Darryl Osborne
Noble Barber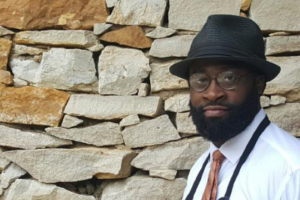 Bio
Fraternity is that feeling toward mankind, without regard to race, sex, religion, sexual orientation, rank, or wealth, or place. That is how I treat every client, they are welcomed as a brother/sister. I believe that I developed this ideal due to my upbringing in Chicago, IL. I was fortunate enough to further hone this unique perception thanks to the amazing opportunity to serve in the finest Navy on Earth, aboard the USS Sacramento (AOE-1 which was stationed in Bremerton, WA). I joined the Navy at the ripe old age of 17. While aboard the USS Sacramento I was able to perform two tours of countries located in the Western part of Pacific Ocean. After serving in Operation Enduring Freedom and at end of my enlistment contract with the US Navy I decided to take a job as a Government Contractor in Kansas City.
After living in KC for a couple of years I felt as if my life had become monotonous and as if I had hit my glass ceiling. As I was contemplating my next career move, memories of my uncle Anthony Wright came to mind. He was Barber who cut my hair as a child. He used to cut my hair as well as others in the kitchen of his home. Even though my uncle was cutting hair in his kitchen he always wore a dress shirt and slacks. He was a true Noble Barber. From that moment on I knew what I wanted to do with the rest of my life.
I wanted to be a Noble Barber. So I attended and graduated from Ea La Mars Barber and Beauty College.I perfected my hair-cutting ability by working in a barbershop as well as owning my own barbershop before finding a home at Perfect Image Barber and Beauty Salon.
Solidarity is the foundation of my craft. With every client interaction I try to convey professionalism, a passion for my craft and brotherhood.These are the reasons why my dress code is held to a higher standard, why I continue to invest in furthering my education in my field and why I connect with my clients or a personal level.
For me this is not just a profession but a calling, nay a way of life, to live and conduct myself as a Noble Barber.
Testimonials




1st time customer, will recommend this place to everyone. Great cut and cool atmosphere. Reminds me of my home Chicago. Will be back in 3 weeks for another cut. Thanks




Very professional, polite young man and does a freaking awesome job on myself and my brother's hair. We don't just let anyone cut our hair either. Also has a great atmosphere 5 stars is a must.